Commission build for a friend-
Buffered ABY Pedal

Use: Sending the guitar signal to both a guitar amp and a bass amp for a fuller sound as a duo performance with a drummer. Previously used a Y cable, but was getting weak signals / hum with that setup, and could not choose one amp or the other on-the-fly.
The LEDs let you know which one will be active when you switch back to A or B, so there's never a guess (the middle LED indicates Y mode).
I used a 'Paul In The Lab' layout for a buffered splitter, since it was a very low parts count.. well pleased with the result!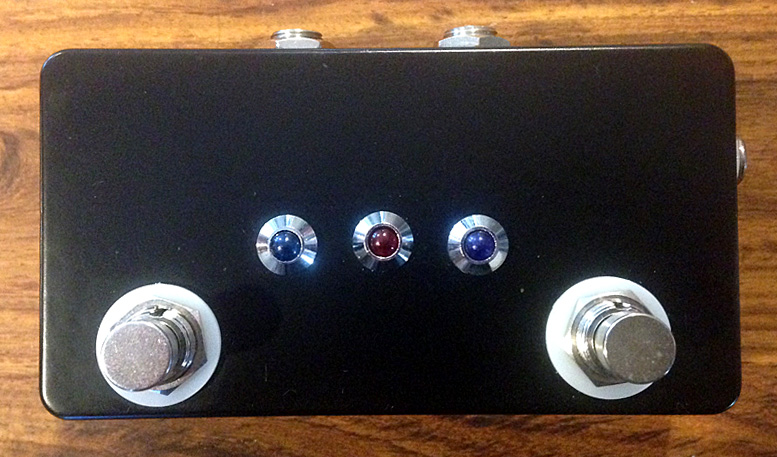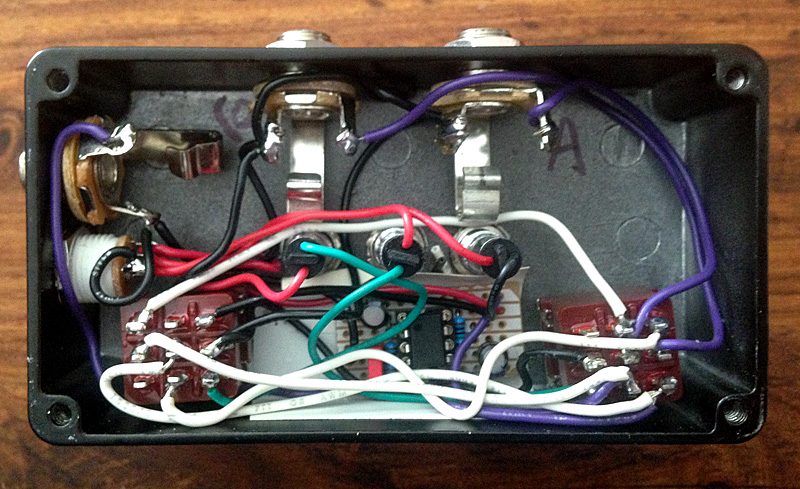 _________________
EricBarao.com | Facebook Artist Page

OTRFX Website | OTRFX on Facebook
________________________________________________________